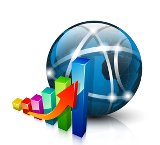 Akamai Technologies stellt seinen State-of-the-Internet-Bericht für das zweite Quartal 2016 vor. Über die Akamai Intelligent Platform werden Daten gesammelt, die Einblick in relevante Statistiken zur weltweiten Internetnutzung geben. Der aktuelle Report enthält unter anderem Daten zu Verbindungsgeschwindigkeiten, Breitbandverbindungen, schwerwiegenden Internetstörungen, zum Status von IPv4-Verbindungen und der Einführung von IPv6.
"Die weiterhin steigenden durchschnittlichen Durchschnittsgeschwindigkeiten sind ein beruhigender Trend angesichts der Tatsache, dass sich der Online-Handel gerade auf das anstehende Weihnachtsgeschäft vorbereitet", sagt David Belson, Autor von Akamais State of the Internet Report. "Unser Bericht verzeichnet aber auch neue Internetstörungen, die auf die unterschiedlichsten Gründe zurückgehen – von Blockaden durch Regierungen bis hin zu einem Affen, der einen weiträumigen Ausfall verursachte. Das macht deutlich, dass die Verfügbarkeit des Internets nicht so selbstverständlich ist, wie wir das gerne annehmen."
Die wichtigsten Fakten für Europa
Durchschnittliche Verbindungs- und Spitzengeschwindigkeiten: Der Wachstumstrend in den europäischen Ländern setzt sich fort
Im Jahresvergleich haben sich die durchschnittlichen Verbindungsgeschwindigkeiten im zweiten Quartal 2016 in fast allen europäischen Ländern positiv entwickelt; die einzige Ausnahme bildete Irland, wo ein Rückgang um 18% auf 13,9 Mbit/s zu verzeichnen war. Norwegen (20,1 Mbit/s) und Kroatien (7,7 Mbit/s) standen mit einem Plus von jeweils 55% in Europa an der Spitze, wohingegen die Niederlande (17,0 Mbit/s) mit nur 8,7% Zuwachs den geringsten jährlichen Anstieg aufwiesen.
Norwegen konnte seine Spitzenposition in Europa im zweiten Quartal 2016 erfolgreich verteidigen, obwohl dort die durchschnittliche Verbindungsgeschwindigkeit im Vergleich zum Vorquartal um 5,8% auf 20,1 Mbit/s abnahm.
Die durchschnittliche globale Verbindungsgeschwindigkeit ging gegenüber dem ersten Quartal 2016 um 2,3% auf 6,1 Mbit/s zurück; im Jahresvergleich wuchs sie aber um 14%.
Die weltweite durchschnittliche Spitzengeschwindigkeit stieg im zweiten Quartal 2016 um 3,7% auf 36,0 Mbit/s. Das entspricht einem Anstieg von 2,5% gegenüber dem Vorjahresquartal.
Rumänien lag mit einem Quartalsanstieg von 2,2% und einer durchschnittlichen Spitzengeschwindigkeit von 84,2 Mbit/s einmal mehr auf Platz eins in Europa. Insgesamt konnten 26 europäische Länder durchschnittliche Spitzengeschwindigkeiten von mindestens 50 Mbit/s im zweiten Quartal verzeichnen.
Im Jahresvergleich war in allen untersuchten europäischen Ländern eine positive Entwicklung zu beobachten. Die Zuwächse reichten von 59% in Kroatien (41,2 Mbit/s) bis zu 1,3% in Irland (59,5 Mbit/s).
Breitbandverbindungen: Norwegen und Dänemark liefern beeindruckende Zahlen bei Breitbandverbindungen mit mindestens 25 Mbit/s
Die weltweite Verbreitung von Breitbandverbindungen mit 10 Mbit/s stieg gegenüber dem Vorquartal um 0,7%; die Verbreitung von Breitbandverbindungen mit 15 Mbit/s und 25 Mbit/s schrumpfte aber im selben Zeitraum um 0,8% beziehungsweise 2,1%.
Die Schweiz konnte ihre europäische Spitzenposition bei Breitbandverbindungen mit mindestens 10 Mbit/s erfolgreich verteidigen – obwohl ihr Anteil dort um 5% auf 65% zurückging. Im Jahresvergleich war in allen untersuchten europäischen Ländern eine positive Entwicklung zu beobachten. Kroatien, Zypern und Italien konnten ihre Raten mit Zuwächsen von 381%, beziehungsweise 202% und 111% mehr als verdoppeln.
In Norwegen wurden im zweiten Quartal 2016 bei 48% aller IPv4-Adressen Verbindungsgeschwindigkeiten von 15 Mbit/s oder mehr gemessen. Damit verteidigte das Land seine europäische Spitzenposition bei dieser Kennzahl. Insgesamt erzielten neun europäische Länder ein Plus im Vergleich zum Vorquartal; ihre Zuwächse reichten von 14% in Italien bis 0,4% in Großbritannien. Im Jahresvergleich hat sich die Verbreitung von Breitbandverbindungen mit mindestens 15 Mbit/s in allen europäischen Ländern positiv entwickelt.
Bei der Verbreitung von Breitbandverbindungen mit mindestens 25 Mbit/s erreichten im zweiten Quartal 2016 sechs europäische Länder die weltweiten Top Ten: Norwegen (Platz 2), Schweden (Platz 4), Lettland (Platz 5), Schweiz (Platz 6), Finnland (Platz 7) und Dänemark (Platz 10). Besonders beeindruckende Zuwächse wurden in Norwegen (172%) und Dänemark (133%) verzeichnet.
IPv4 und IPv6: Belgien bleibt bei der Einführung von IPv6 weltweit spitze
Die Zahl der eindeutigen IPv4-Adressen, die eine Verbindung mit der Akamai Intelligent Platform aufnahmen, lag im zweiten Quartal 2016 bei knapp über 800 Millionen. Das entspricht einem Rückgang um 1% gegenüber dem Vorquartal.
Belgien ist weiterhin weltweit der klare Vorreiter bei der Einführung von IPv6; 38% der Verbindungen, die aus diesem Land zur Akamai-Plattform hergestellt wurden, erfolgten über IPv6. Im Vergleich zum ersten Quartal 2016 bedeutet das ein Plus von 5,1%.
Sechs weitere europäische Länder waren in den weltweiten Top Ten der IPv6-Einführung vertreten: Griechenland (Platz 2), Deutschland (Platz 3), Schweiz (Platz 4), Portugal (Platz 6), Estland (Platz 8) und Frankreich (Platz 10). Portugal war dabei das einzige Land dieser Rangliste, in dem gegenüber dem Vorquartal mit 8,6% ein Rückgang zu verzeichnen war. Ganz im Gegensatz dazu wies Frankreich einen bemerkenswerten Anstieg um 20% im Vergleich zum Vorquartal auf.
Nach wie vor sind Festnetz- und Mobilfunkanbieter für den Großteil der IPv6-Anfragen verantwortlich. Spitzenreiter in Europa sind dabei Sky Broadband, TELENET und Kabel Deutschland; bei ihnen erfolgten 56% beziehungsweise 54% und 52% der Anfragen an Akamai über IPv6.
Mobile Verbindungen: Großbritannien hat die höchsten Durchschnittsgeschwindigkeiten bei Mobilfunkverbindungen
Mit 23,1 Mbit/s wies Großbritannien auch im zweiten Quartal 2016 wieder die schnellste Durchschnittsgeschwindigkeit bei Mobilfunkverbindungen auf (erstes Quartal 2016: 27,9 Mbit/s). Dicht darauf folgte Belgien mit 21,1 Mbit/s auf dem zweiten Platz (erstes Quartal 2016: 19,4 Mbit/s).

Die Highlights aus Deutschland, Österreich und der Schweiz
Deutschland erreichte im zweiten Quartal 2016 eine durchschnittliche Verbindungsgeschwindigkeit von 14,1 Mbit/s; das entspricht einem deutlichen Plus von 31% gegenüber dem Vorjahresquartal. Im weltweiten Vergleich machte die Bundesrepublik damit etwas Boden gut und stieg von Platz 25 auf Rang 24. Innerhalb Europas lag Deutschland mit diesem Wert auf Platz 16, in der DACH-Region auf Platz zwei.
Mit einer durchschnittlichen Verbindungsgeschwindigkeit von 18,3 Mbit/s und einem Jahresplus von 17% belegte die Schweiz auch in diesem Quartal unter den Ländern der DACH-Region wieder den ersten Rang. In Europa bedeutete das erneut den dritten, weltweit den fünften Rang. Österreich kam im zweiten Quartal 2016 auf eine durchschnittliche Verbindungsgeschwindigkeit von 12,8 Mbit/s, was einer jährlichen Zunahme von 17% entspricht. In der DACH-Region lag Österreich damit auf Platz drei, in Europa auf Platz 21 und im weltweiten Ranking auf Platz 35.
Alle drei Länder der DACH-Region konnten auch in diesem Quartal wieder bei den durchschnittlichen Spitzengeschwindigkeiten im Vergleich zum Vorjahrsquartal zulegen. Das größte Plus verzeichnete die Schweiz mit 28% auf 76,1 Mbit/s. In Österreich stieg der Wert um 20% auf 51,9 Mbit/s. Den geringsten Zuwachs der DACH-Länder verzeichnete Deutschland mit einer Steigerung von 19% auf 55,7 Mbit/s.
Der Anteil der Breitbandverbindungen mit über 10 Mbit/s machte in Deutschland im zweiten Quartal 2016 erneut 47% aller Internetverbindungen aus; im Vergleich zum Vorjahr legte dieser Anteil damit um 37% zu. Weltweit lag die Bundesrepublik mit diesem Wert auf Platz 31 und in Europa auf Platz 19. Die Schweiz brachte es im ersten Quartal 2016 auf eine Rate von 65%, was einen Anstieg um 7,5% gegenüber dem Vorjahresquartal bedeutete. Weltweit verteidigte die Eidgenossenschaft damit den zweiten und in Europa den ersten Rang. In Österreich lag der Anteil der Breitbandverbindungen mit mehr als 10 Mbit/s bei 39% und damit um 27% höher als noch im Vorjahr. Das entsprach Platz 36 im weltweiten und Platz 24 im Europa-Ranking.
Bei den Breitbandverbindungen mit mehr als 15 Mbit/s brachte es die Schweiz auf einen Anteil von 42% bei einer Steigerung um 24% gegenüber dem Vorjahresquartal. Weltweit bedeutete das erneut Platz fünf, in Europa stieg die Schweiz damit um einen Rang auf Platz zwei. Deutschland erzielte einen Anteil von 27%; das entspricht einer satten Steigerung um 78% gegenüber dem Vorjahrsquartal. Auch Österreich konnte sich im zweiten Quartal 2016 verbessern. Dort stieg der Anteil der Breitbandverbindungen mit über 15 Mbit/s im Vergleich zum Vorjahr um 33% und lag damit bei 20%.
Weitere Einzelheiten über die Metriken des Berichts und ihre Analyse gibt es unter http://akamai.me/sotimetrics. Zusätzliche Informationen und frühere Reports sind unter https://www.akamai.com/state-of-the-internet-report verfügbar.