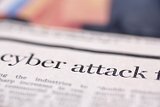 F-Secure Labs führt fast zehn staatlich geförderte Cyberangriffe auf eine Gruppe von Hackern, die durch Russland unterstützt wird, zurück.
Ein von F-Secure Labs veröffentlichter neuer Forschungsbericht führt eine Reihe von staatlich geförderten Cyberangriffen auf eine Hacker-Gruppe zurück, die offensichtlich für den russischen Geheimdienst tätig ist. Das Whitepaper enthält eine eingehende Analyse der Hacker-Gruppe namens "The Dukes". Es beschreibt deren Angriffe, die seit mehr als sieben Jahren gegen Regierungen und regierungsnahe Organisationen in den Vereinigten Staaten, Europa und Asien durchgeführt werden.
Der Bericht bietet eine detaillierte Übersicht zur "The Dukes"-Gruppe. Die Angreifer nutzen eine Familie von einzigartigen Malware-Tool-Sets, um Computernetzwerke zu infiltrieren. Anschließend werden Daten zurück zum Angreifer gesendet, um so Informationen zu stehlen. Dem Bericht zufolge hat die Gruppe diese Tool-Sets sieben Jahre lang für Cyberangriffe verwendet. Das Ziel war dabei die Informationsgewinnung für den russischen Geheimdienst.
Zu den spezifischen Zielen der in dem Bericht erörterten Angriffe zählt das ehemalige georgische "Information Center on NATO", heute "Information Center on NATO and EU", das Verteidigungsministerium von Georgien, die Außenministerien in der Türkei und Uganda sowie andere Regierungsinstitutionen und politische Denkfabriken in den Vereinigten Staaten, Europa und Zentralasien.
Artturi Lehtiö, F-Secure-Forscher, der die Untersuchung leitet, erklärte, dass die neue Analyse Mutmaßungen bekräftigt, dass die Gruppe von Russland unterstützt wird und der Informationsbeschaffung dient. "Die Untersuchung beschreibt die Malware und Taktiken bei diesen Angriffen und die Verbindungen zum dem, was wir als russische Ressourcen und Interessen verstehen. Diese Verbindungen ermöglichen den Nachweis, von wo aus die Angriffe erfolgten, was das Ziel war, wie sie ausgeführt wurden und was die Ziele waren. Und alle Zeichen deuten auf eine Finanzierung durch den russischen Staat."
"The Dukes" verwendet neun verschiedenen Varianten von Malware-Tool-Sets. Während einige davon den Forschern zuvor bekannt waren, entdeckte Lehtiö zwei neue Varianten, die es ermöglichten, neue Verbindungen zwischen der Gruppe und den Angriffen herzustellen. Laut Patrik Maldre, Juniorforscher am Internationalen Zentrum für Verteidigung und Sicherheit (International Center for Defence and Security), liefern diese Erkenntnisse wichtige Informationen. Die Forscher können nun gemeinsam ein größeres Bild davon erstellen, wie Russland Cyberangriffe verwendet, um an Informationen zu gelangen und politische Ziele in ihrem Interesse zu unterstützen.
"Die in dem Bericht genannten Verbindungen haben erhebliche internationale Auswirkungen auf die Sicherheit, vor allem für die Staaten in Osteuropa und im Kaukasus", kommentierte Maldre. "Sie werfen ein neues Licht darauf, wie stark Russland in offensives Cyber-Know-how investiert. Ebenso zeigen sie auf, dass diese Fähigkeiten zu einer wichtigen Komponente in der Weiterentwicklung der strategischen Interessen Russlands avanciert sind. In dem Report werden die Verbindungen zwischen den einzelnen Angriffen auf Georgien, Europa und die Vereinigten Staaten in den letzten sieben Jahren sichtbar. Dies bekräftigt die Notwendigkeit für die aktuellen und zukünftigen Mitglieder der NATO, die kollektive Sicherheit zu erhöhen durch eine Intensivierung der Zusammenarbeit im Cyberbereich. Ziel ist es zu verhindern, russischer Informationskriegsführung, Spionage und Täuschung künftig zum Opfer zu fallen.
Mika Aaltola, Programmdirektor für das globale Sicherheitsforschungsprogramm am finnischen Institut für internationale Angelegenheiten (Institute of International Affairs), zufolge, hat der Bericht auch für die Länder in Nordeuropa eine besondere Bedeutung. "Kleinere Länder, wie Schweden und Finnland, sind besonders anfällig für diese Art von Spionage. Die nordischen und baltischen Staaten sind stets bemüht, russische und westliche Interessen auszugleichen. Russland nutzt seine Cyberangriffsfähigkeiten, um durch diese nahezu unsichtbaren Aktivitäten das Gleichgewicht zu seinen Gunsten zu kippen."
Sowohl Maldre als auch Aaltola arbeiten derzeit an einem Forschungsprojekt, das Lehtiös Studie über die Dukes mit einschließt. Lehtiös Whitepaper mit dem Titel "The Dukes: Sieben Jahre russische Cyber-E-Spionage" (The Dukes: 7 Years of Russian Cyberespionage), steht nun zum Download bei F-Secure Labs zur Verfügung.
Weitere Informationen: